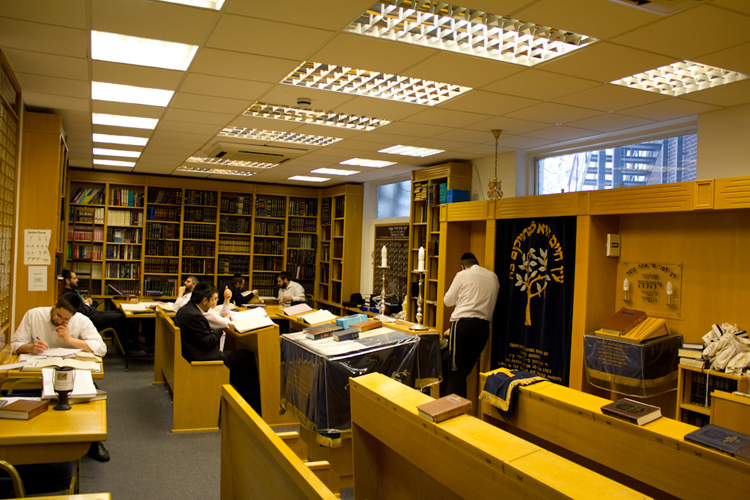 The Forum is a registered Charitable Foundation.
Its aim is to support Jewish Learning projects in two local organisations:
• Whitefield Hebrew Congregation (WHC)
• The Whitefield Community Kollel
Whitefield Community Kollel is an advanced yeshiva which has proven to be a training ground producing renowned speakers, educators and community rabbis throughout the Manchester community and beyond.
Its home is the Alan Sheff Beth Hamedrash in Whitefield Shul.
The Forum provides basic support to Kollel members so that they can afford to devote time to learning.
In turn the Kollel members give back to the general community through being involved with various WHC Jewish Learning activities, such as Breakfast Talks and 1 to 1 Learning.
1-to-1 Learning
Rabbonim learn on a 1-to-1 basis with members of the community, forming an important part of the Whitefield educational programme.
§ To enquire about a 1-to-1 session please contact us via the Shul Office.
"I was apprehensive that the teacher would be an old, scary Talmudic scholar, but Rabbi Prijs was affable, warm and friendly… My mind has been opened to aspects of Judaism of which I had been previously unaware" – Simon Yaffe, Jewish Telegraph
This content is for registered users only. Please
login
.