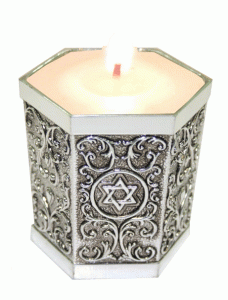 Suffering a bereavement can be a stressful time.
This page gives you the basic steps and contacts to inform:-
Inform the Rabbi via the Whitefield Shul Office on 0161 766 3732. Leave a brief message with contact details.
If there is a reserved plot, please ensure the office is informed.
H&M Goldfine (Funeral Directors) handle all Jewish burials – contact them on 0161 740 2487.
Obtain a Certificate of Burial(CoB) – Once the Death Certificate has been received from the doctor or the hospital, you must go to the Registrar of the District where your relative passed away (not where they lived) to obtain a Certificate for Burial.
Take the CoB to Goldfines at Enfield House, Bury Old Road, Salford (opposite Mamlock House).
PLEASE NOTE: Funeral Arrangements cannot be made until H&M Goldfine receive the Burial Certificate.
Bereavements during SHABBAT or YOM TOV
The laws of Shabbat cannot be put aside in the case of a bereavement.
As soon as Shabbat or Yom Tov has terminated, phone the Shul Office. You will be redirected to the Emergency Contact.
Burials cannot take place during Shabbat or Yom Tov, but once we have received your details arrangements will be made promptly.
Sustaining Life
Note that in a 'life or death' situation the laws of Shabbat can be put aside. You should do whatever is necessary to help a person stay alive, and this includes such things as driving and making telephone calls to get help.
AVOIDING COMPLICATIONS
The ancient traditions of Jewish Mourning usually ensure that funerals and Shiva go as smoothly as possible, with the least aggravation to the mourners. However, complications can arise when different burial boards bear responsibility. Please do try and ensure that you give as much information to the Shul as possible, together with any appropriate documentation.
GARMENT CUTTING – קריעה K'ria
Remember that the chief mourners will need to wear a garment that can be cut or torn prior to the funeral. This garment should be worn for the whole period of Shiva.
SITTING SHIVA
The first week of mourning, Shiva, follows a burial.
Low chairs and prayer books are available. There is no charge and you simply need to contact the office to arrange.
The number of days of sitting shiva will be affected by the Jewish calendar.
Your Shiva will be announced on Shabbat and listed in the calendar (details will only be available to those interested via the Shul office).
In the Shiva house all mirrors should be covered over, and a candle lit.
Mourners do not wear shoes made of leather.
» view current list observing Shiva
YAHRZEIT
Members receive annual notifications of the Hebrew anniversary of their loved one's bereavement. These are also read out in synagogue on the apropriate Shabbat.
» view Yahrzeit List
CHARITY
It is customary to make a donation to charity on these occasions
---
CEMETERY
Philips Park Cemetery, Philips Park Road West, Whitefield, M45 7GJ
You will see houses on the right hand side only. Continue beyond the houses until you come to the cemetery gates also on the right.
0161 766 2065
Whitefield Hebrew Congregation Burial Board – 0161 766 3732
also:-
Administered by United Synagogue Burial Board – 0161 740 9586
Machzikei Hadass Communities Burial Board – 0161 792 1313
» Manchester Rep Council List of Cemeteries
---
Further information » Shiva on Wikipedia | » Jewish Funeral Guide | » Jewish Death & Mourning
---
CONSECRATIONS & MEMORIAL STONES
It is a Halachic requirement to mark a grave and it is customary to erect a Memorial Stone and hold a Consecration Service within one year of burial.
The synagogue sends out a letter to the family, following a funeral, with full information regarding Consecrations & with contact details about Stonemasons.
Memorial Plaque
Additionally, a Memorial Plaque can be ordered from the synagogue office, which will be placed in the Beth Hamidrash and lit on each anniversary (Yahrzeit).
Due to ground settlement conditions, a Memorial Stone may not be erected any sooner than four months following the burial of the deceased. Furthermore consecrations are subject to the timing of Religious Festivals or other occasions when the Cemetery may of necessity be closed.
MEMORIAL STONE MAINTENANCE
For information about repairs, cleaning, re-lettering or other maintenance, please contact the synagogue office.