Friday Night Shabbat Services are held in the main shul. Times vary according to the calendar. In Summer Whitefield commences Shabbat early.
Shabbat Services in the main shul begin with Shachrit at 9.15am and run through till 12.00 noon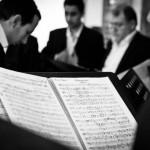 Services for Yamim Noraim High Holy Days, Rosh Hashanah and Yom Kippur, are complimented with a parallel overflow service held upstairs in the Evelyn Lubin Hall, to accommodate the extra numbers at this busy time of year.